The Agricultural Cooperative
Rachis Pierias
"O AGIOS LOUKAS"
The Agricultural Cooperative Rachis Pierias is one of the most vigorous and surging cooperatives in Greece. Privilege-positioned under Olympus Mount it is famous for growing excellent quality fruits. 
The Cooperative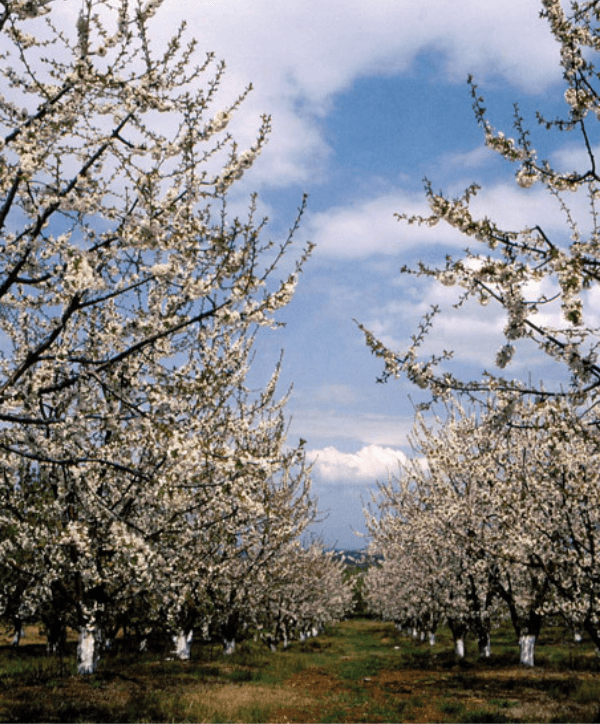 The A.C Rachis Pierias "O AGIOS LOUKAS" numbers over 200 members while its orchard has been expanded to 3000 thousand sq. meters, of which 2500 are cultivated with cherry trees, 300 with apricots and the rest with apples. Each year, old trees are replaced by new ones, according to plans, while new cultivars are also planted (e.g., Burlat, Sweet Aryanna, Grace Star, Lapins, Ferrovia). These cultivars are distinguished for their quality characteristics and increased yield.
Regarding cultivation, production, standardization and marketing of the "AGIOS LOUKAS" Cooperative cherries, which marked are marketed under the brand name "CHERRIES FROM RACHI OLYMPUS", the policy of the Cooperative is to show full respect to the producer, the consumer and the environment.