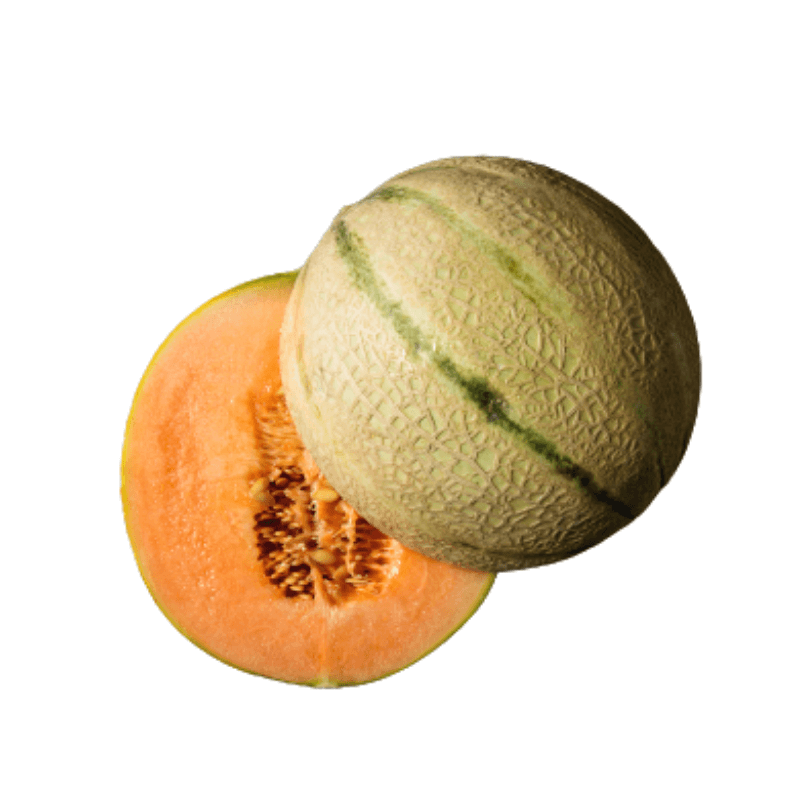 Melon
Melon is proven to be the favorite fruit of summer. It has a very sweet taste and unsurpassed unique aroma. Its production initiates in July and lasts until the end of August.
Melon is rich in vitamins A and C, as well as thiamine, niacin, B6 and potassium, while it does not contain any cholesterol. It is suggested to be eaten mature, otherwise it provides little of the above nutrients. The more ripe the melon, the higher the percentages of b-carotene it contains. A typical example of the maturity of a melon is its aroma.
TIPS FOR PRESERVATION & CONSUMPTION :
The melon can be kept in the refrigerator for.

It is recommended to be consumed frozen for greater enjoyment.

It can be consumed either raw in slices or in fruit salads, with slices of prosciutto or salad with tomato, cucumber and cheese or by beating it in the mixer and making granita, ice cream, juice or soft drink and Smoothies.
CANTALOUPE
Size: Medium-sized melon.
Colour: Yellowish color and streaks on the outside and rich orange on the inside with an overwhelming aroma.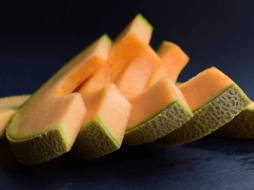 GALIA
Size: Large melon.
Colour: Yellowish color on the outside and greenish on th inside, with a particularly intense arima.